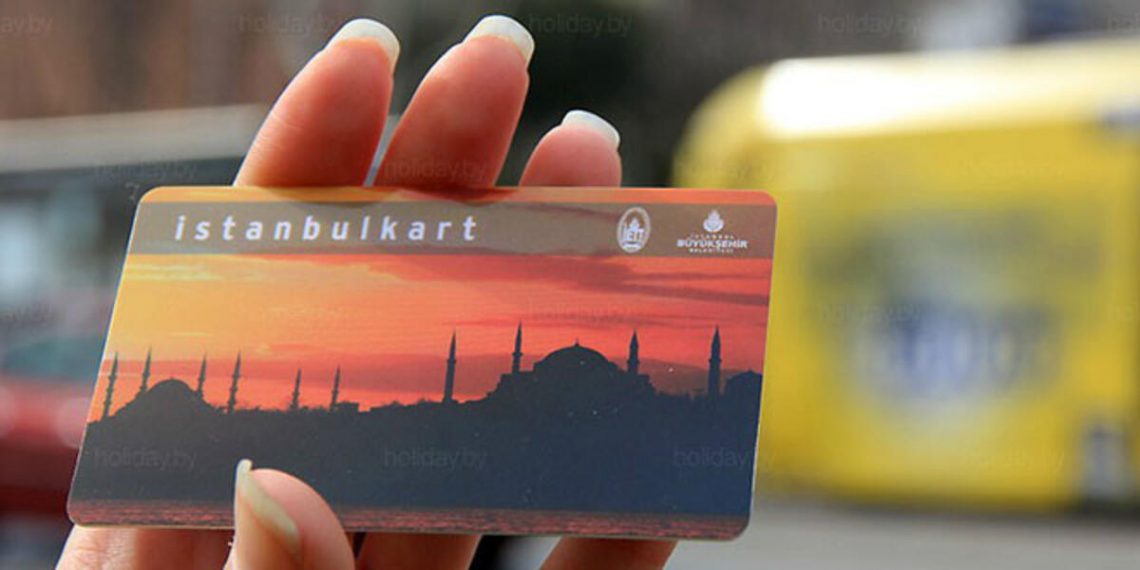 Istanbul card : How to save money on Istanbul's public transport system
The card is a rechargeable battery for public transport in Istanbul.
With it you get a discount on the normal price of a single trip or connecting trip on the metro, tram, buses, S-Bahn and ferries in Istanbul.
I will briefly explain where you can buy and top up your rechargeable battery, then I will  introduce you to the other options of payment  for the Istanbul's public transport system.
Istanbul card and its alternatives in the Istanbul public transport
There are several ways to pay for public transport in Istanbul
1. Istanbul card is the cheapest
The card is the cheapest way to use Istanbul's public transport. A normal single trip in Istanbul costs 4 Turkish Lira. With the Istanbul card you  pay 2.30 lira.
It is available in every kiosk with the label "Istanbul card", the ticket machine with the label "Istanbul card" and of course at the metro station at Ataturk Airport.
In Turkey, can use the card for two people together (but I don't recommend it because there is no discount for connecting trips).
When changing between different types of public transport, you will have to pay again to continue your journey. With the card, a onward journey will cost you only 1.65 lira. (Example: You want to get to Levent in the Sultanahmet district. To do this, you have to take the metro and change to the tram. Normal price for a single trip: 4 TL + 4 TL = 8 TL with the Istanbul card 2.30 TL + 1.65 TL = 3.95 tsp.
To buy the Istanbulkart you have to insert a 10 Turkish Lira note into the machine. For this you will receive the rechargeable Istanbul card and a travel credit of 4 Lira. For a higher balance, you have to put more money in the machine.
Alternatively, the Istanbul card is included in the Istanbul Welcome Card Premium, including a credit that is sufficient for around 10 trips on the public transport.
You should plan around 8 to 10 lira per day for public transport. Accordingly, load a lot of credit onto the card.
Loading the card is easy. This can be done at any time at an Istanbul card machine or at a kiosk that sells the card. Look for the words "Dolum Noktasi" (charging point) or "Istanbul card".
The charging process is described on the machines in English. Follow the instructions: An arrow indicates where you should put the card. Put a 5, 10 or 20 lira note in the machine. After about ten seconds you will receive a confirmation that the card has been topped up.
2. Biletmatik (ticket machine)
You can buy tickets for a preselected number of trips from the machines labeled "Biletmatik".
A single trip costs 4 lira. There is a discount for every additional trip. 10 trips cost a total of only 30 TL.
3. Chips
A single trip with the tokens is the most expensive. They are generally intended for single journeys and passengers who rarely use public transport.
They can be bought in every kiosk marked with an IETT, in vending machines with the label Jetonmatik and at the major metro stations and ferry booths.
A token costs 4 Turkish Lira. It entitles you to travel with transport of your choice (either by metro, tram, ferry …). For example, if you want to switch from the metro to the tram, you have to pay again with a token to continue your journey.
Conclusion to the Istanbul card
With the card, you save money after just 3-4 trips on public transport.
In addition, there is the time that you save yourself buying tickets.
That is why this card is clearly recommended for all travellers.
If you have any questions about the card, feel free to write to me in the comments below.