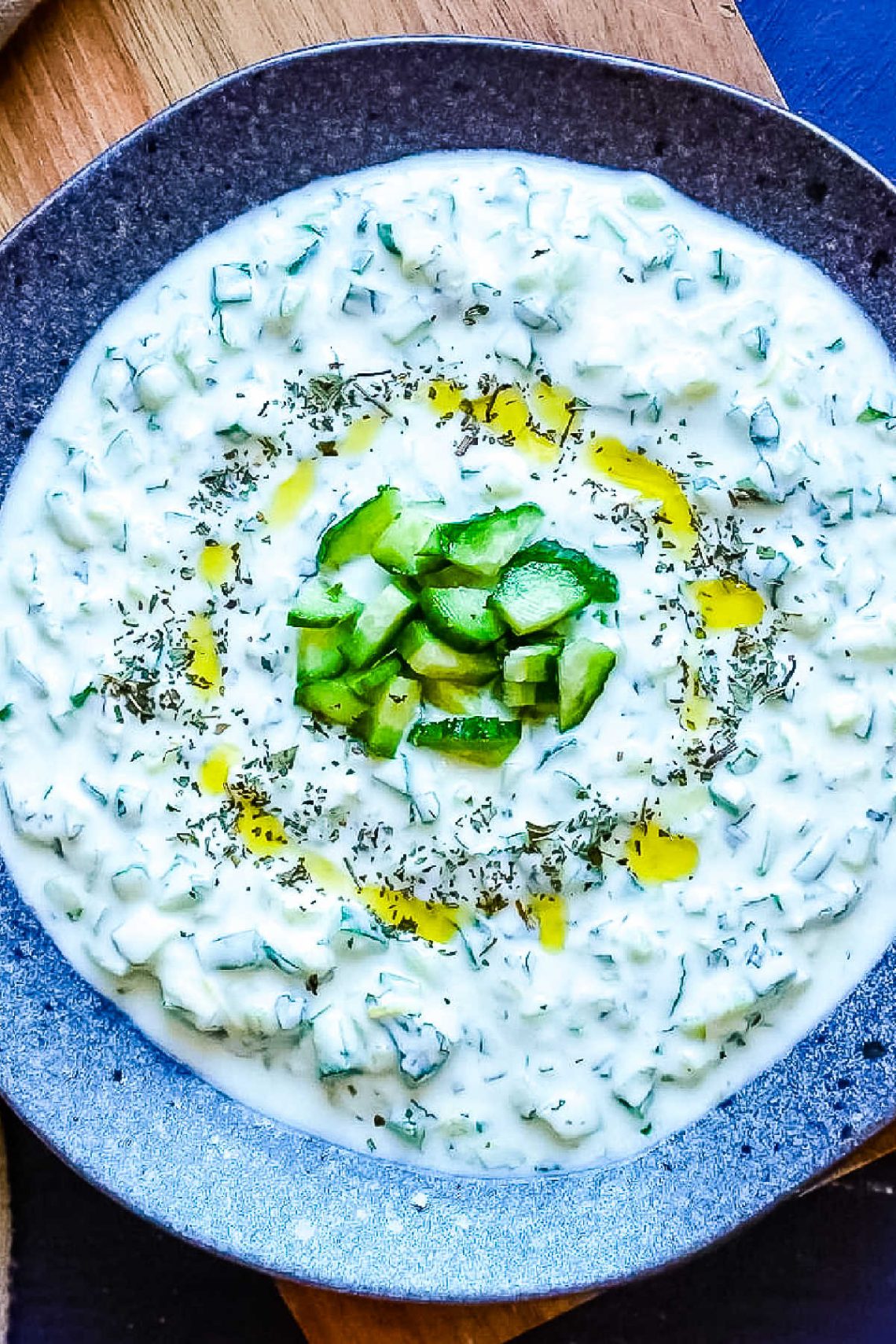 The recipe for cacık, a culinary marvel
Today I will share with you, the recipe for cacık recipe. It's an unexpected culinary marvel.
There is a popular meze in Turkey, the cacık, made with cucumbers and yoghurt. Those who have already visited Turkey will surely have seen or tasted it. Anyone who has been to Greece will have discovered tzatiki which is very similar to Turkish cacık … anyone who does not know either one or the other will read me with suspicion.
The cacık recipe is simple. It is very quick to prepare, and all you need are a few, easy-to-find ingredients. In a couple of minutes, you will propose a refreshing appetizer to your guests and make a great impression for offering them this authentic Turkish dish.
Ingredients
These are the ingredients to prepare this meal for four people
2 glasses of yogurt (ideally Greek or why not, even better if homemade)
1 glass of water
4 medium cucumbers
2 cloves of garlic
Salt, mint and olive oil
Here's how to make cacık.
We start peeling the cucumbers to grate them in a large bowl. Add some Greek yogurt and cold water, stirring until the preparation becomes creamy. Personally, in the kitchen, I prefer Greek yogurt much more to the classic white yogurt, because I find it more suitable for Turkish cuisine !
After having minced the garlic, add it to our meal, which is almost ready, just mix. Season it with salt and add the mint and, if you like, add the dill.
The meal can be served in small bowls with a drizzle of oil and a little dried mint.
The water dosage is at your discretion as it allows you to make a denser or more liquid cacık.