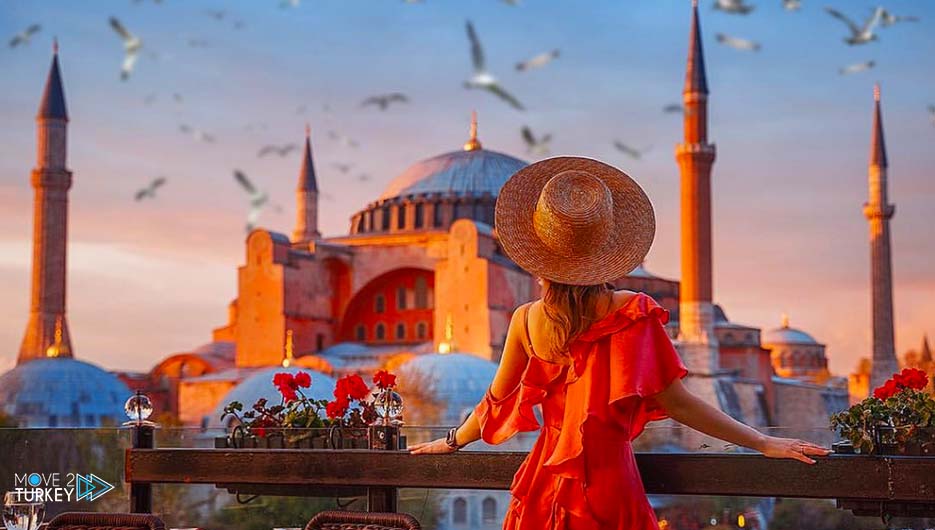 Living and Working in Istanbul
Looking for working in Istanbul ? Istanbul is the largest city in Turkey and the historical, cultural and economic centre of the country. Being located between Europe and Asia, it is considered the bridge between East and West, through the spectacular Bosphorus Strait that connects the Black Sea to the Sea of ​​Marmara. It was the capital of the Ottoman Empire, so it is filled with intriguing museums, churches, markets, mosques and many other points of interest. By many, it considered one of the most beautiful and exotic cities in the world. But I warn you that living and working in Istanbul is by no means easy.
Working in Istanbul
Working in Istanbul is a good choice. Istanbul has one of the busiest metropolitan areas in the world. Its population is estimated at over 16 million people. Therefore, the first thing you will notice is that the city is overcrowded with many different types of people.
Generally speaking, the residents of Istanbul are very friendly to foreigners. Even after a short conversation, they will invite you to come, join a family dinner or to go out with them. Obviously, there is some type of language barrier, but many people in Istanbul understand English. Obviously, if you decide to stay for a long time, it would be advisable for you to learn at least a little bit of the Turkish language.
Turks tend to be accessible to conversation, genuine, and friendly so if you have any type of problem you will certainly find someone who will help you. The inhabitants of Istanbul are usually more open to foreigners than citizens of Ankara or other large Turkish cities.
Istanbul is one of the most culturally rich cities in the world. You will find an infinite number of museums and other historical places to visit. Virtually every day there are concerts or theatrical performances.
You could say that the city is full of activities and events 24/7. Life doesn't end at 7.00 pm like in the many cities of northern Europe. Even in the suburbs, warehouses, malls and grocery stores stay open quite late.
When it comes to nightlife, you will have many options. The only thing you'll need to worry about are the public transport timetables. In certain areas, it may be difficult to find public transport at night.
Living in Istanbul is not expensive. The cost of living is quite reasonable in comparison to the European capitals of northern Europe. Of course, this depends a lot on where you live, where you eat and where you shop. If you are earning a salary comparable to those earned in Western Europe, Istanbul is very affordable, but on the other hand, if you work for a local company, you may struggle to survive.
Turkey has, literally, the most expensive gasoline in the world. Internet access is also among the most expensive, not to mention its mediocre speed and lack of stability. One thing that is certainly cheaper is cigarettes. If you are a smoker, you will feel very lucky.
Traffic in Istanbul can be rather intimidating, which is why most of its residents prefer to travel by motorbike or on foot instead of dealing with the congested traffic of the capital. It is normal to be stuck in the main part of the city streets for hours, which makes getting to work problematic. Many also use public transport and this results in constant overcrowding of the same. The public transport system is quite comprehensive, with a rapidly expanding metro, buses, minibuses and taxi vans, plus ferries, of course, and even a couple of tram lines.
Pedestrians in Istanbul have no rights. Crosswalks mean nothing, because cars will never give way to pedestrians. Traffic rules are useless. Parking and speed restrictions are only valid on paper. If the speed limit is 70 km/h, you will see cars speeding by at 150 km/h. Nobody notices or complains about this. The highway code in Turkey can, and must be broken.
Bike paths are rare, since cycling in the city is extremely dangerous due to heavy traffic, even on the main roads. Motorists tend to treat cyclists just like pedestrians, that is: to not consider that they exist.
This congested traffic is also responsible for the high level of pollutants in the air. According to the World Health Organization, Istanbul is one of the most polluted cities in all Europe.
The quality of services, in general, could be better. Those who live in the main areas of the city complain of continuous blackouts or sudden water outages. And, as stated earlier, Istanbul has among the worst Internet and communication services in the cities of Europe.
Another extremely worrying aspect is corruption, which can be found at all levels of society. Here, it's not unusual to pay, both to get an important job and to obtain impunity for a crime committed.
On the other hand, in regard to safety, statistics show that Istanbul is one of the safest metropolises in the entire world. There is some pickpocketing in crowded places and thankfully, little else. Street violence is very rare and is often associated with events such as football matches or demonstrations.
When it comes to employment, Turkey stands out as one of the countries with the highest unemployment rate in Europe. Istanbul, for example, currently has an unemployment rate of 12%. Additionally, Turkish salaries are, on the average, quite low, with generally bad working conditions, which certainly does not make Istanbul one of the most desirable places in the world to live and work.
In addition, you need to have a work visa if you want to work in Turkey. A potential employee cannot independently apply for a work permit. The request must be made by a local company. Only Turkish companies with a  have a certain turnover percentage can hire foreign employees. They are permitted to  hire one foreign employee for every five Turkish employees.
It is not possible to go to Turkey as a tourist and nonchalantly find a job. You must first receive a job offer from a company which is based in Turkey, then you must visit the Turkish embassy (or consulate) in your country of residence and apply for a work visa. Only after obtaining a visa will you be able to work in Turkey. In any case, you won't be permitted to do a job that an unemployed Turk could do. In fact, when the Ministry of Labour receives the application for your work permit, it will check the unemployment lists to verify that there is no Turkish citizen who could fill that position in your place.
So, in order to become a player in the Turkish market, you will need to have skills that are difficult to find locally, such as: language teacher of your mother tongue , chef of European cuisine, etc.
Here are some of the most important professional job search sites (working in Istanbul) :
Turkeytalent (in English)
Vacanciesinturkey (in English)
Yenibiris (in Turkish)
Kariyer (in Turkish)
If, on the other hand, we are talking about investment opportunities, Istanbul presents an ideal panorama, given that it is a city offers many attractive markets for investment. Due to constant investment by foreign companies in the automotive, agricultural, technology and tourism sectors, a new influx of related firms have been created, generally consisting of small and medium-sized start-up enterprises.
Living in Istanbul is like living in Paris and Cairo at the same time, with the best and worst of Western and Middle Eastern culture. There are bars and nightclubs galore; people dress and behave, for the most part, like Westerners; men are obsessed with football, women are obsessed with shopping. At the same time there are mosques, invitations to prayer five times a day and Ramadan fasting one month a year. So, it's Western enough to make any European feel at home, but Middle Eastern enough to be interesting and a little bit exotic. Istanbul is quite safe, probably safer, at night than most western cities, unless you are a woman walking around by yourself. Finally, the weather is hot and sticky in the summer, gorgeous in the spring and fall, and not too cold in the winter, despite the occasional snowfall.
In conclusion, I would say that Istanbul does not have a good quality of life, because it is a city encumbered with many problems in terms of organization and pollution. The current infrastructure is not sufficient to manage its dense population and the city is one of the most chaotic in Europe.
So, what's your decision about living in Istanbul?
Istanbul is one of the most beautiful international cities for tourists, but I wouldn't say the same for its residents.