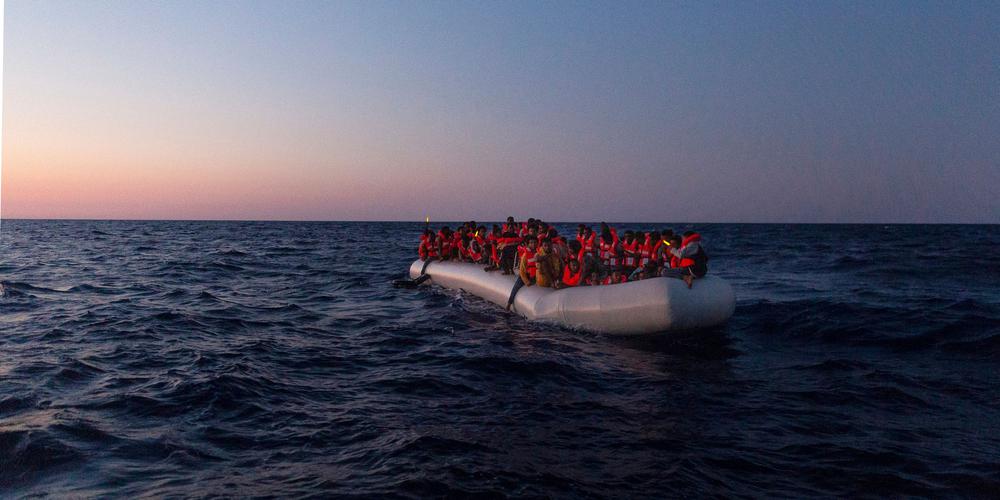 Death at sea of ​​six migrants including two babies, according to Turkey
According to the UNHCR (UN High Commissioner for Refugees), 1,200 migrants lost their lives in the Mediterranean (Turkey) since the beginning of the year. Six migrants, including two babies, died at sea after being pushed back by Greece into Turkish waters in the Aegean Sea, the Turkish Coast Guard said on Tuesday.
On Tuesday morning, Turkish authorities also rescued 73 other migrants off the southwestern province of Mugla, the coast guard said.
According to them, the deportees were on board four boats. Their nationality was not immediately mentioned, but they would have embarked from the Lebanese port of Tripoli on Saturday to try to reach Italy, they said, citing the testimony of those rescued. They finally called on the Greek authorities for help after running out of fuel off the Greek island of Rhodes on Monday, according to the same source.
Migrants : Silence of Athens
"We were told that after being taken on board a Greek Coast Guard boat and stripped of their valuables, (the migrants) were put on board four boats and left adrift near the Turkish territorial waters", testifies a Turkish coast guard in the press release.
Athens and Ankara have more than tense relations and accuse each other of violating the rights of migrants.
Greece admitted on Sunday that it has blocked the entry of more than 150,000 undocumented people at its land and sea borders since the start of the year, including 25,000 in August alone. It is often chosen as the country of entry into the European Union by people fleeing Africa and the Middle East in search of a better life. Thousands pass through Turkey and then cross the Evros River, or attempt the perilous crossing of the Aegean Sea, to reach Greece.
Athens has been repeatedly criticized by witnesses and NGOs for alleged illegal pushbacks of migrants to Turkey, on land and at sea, but has always denied the accusations.