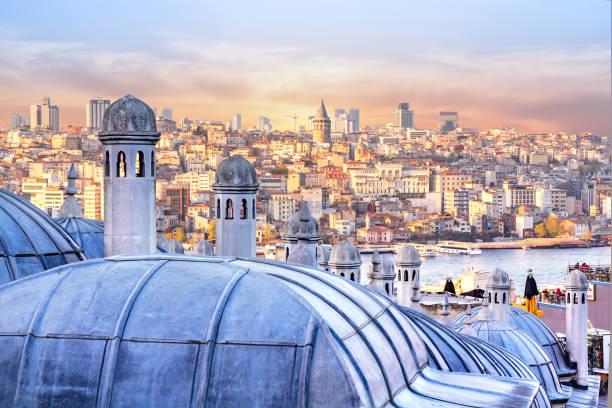 Is it customary to tip in Turkey and how much should you give?
Giving tip in Turkey is common almost everywhere, with only a few exceptions.
The tip in Turkey
In the bazaar, for example, the final price is agreed upon through trade. The dealer does not expect you to pay anything more than the agreed price.
The tip at the bazaar is the percentage that you haven't negotiated down. TAnd believe me, there is usually a wide range of margin in regard to the price.
The situation is different with travel guides, restaurants or club hotels. Here, a tip is definitely appropriate.
How much should you tip in Turkey at a restaurant, club hotel, etc.?
1. In a restaurant
A waiter's total income largely depends on tips.
That's why a 10% + tip is advisable in a restaurant. This is very common and absolutely normal.
In bars or night clubs, the same percentage applies, as a minimum.
2. In an all-inclusive hotel in Turkey
In the all-inclusive hotels you don't directly pay for your drinks or food. That is clear.
But do you give the bartender or waiter a tip anyway?
The answer is: "Yes and no" – At the end of your trip, it is advisable to give a few euros to a waiter or bartender with whom you get along well
Shakes hands with them in parting, with a ten in your palm.
3. In the hotel dining room
As you leave hotel dining rooms, you will find a basket or a box labelled "Tip Box" at the exit.
Throw a euro into the box every now and then. The money is divided between the entire staff, i.e., the waiters and kitchen staff.
Otherwise, they will have no other way of getting any additional money.
4. The transfer bus driver
Drivers keep a small basket at the bus entrance. Put in a one- or two-euro coin when you get out.
If the trip was not included in the package tour price or has already been paid for, you can round up generously.
If the driver helps you with your suitcases at the airport or hotel, one euro per piece of luggage is appropriate.
5. Tour guide or bus driver for your day trip
Drivers keep a tip basket at the bus entrance.
Were you satisfied? Then put in a few euros or Turkish lira.
Sometimes a guest on the bus takes care of collecting the tips for the tour guide and the bus driver.
Believe me, they deserve it.
Day trips from Alanya to Pamukkale, for example, take 18 hours for the driver and guide. The next day, it often starts all over again.
6. Should I tip a taxi driver?
Taxi drivers expect a tip if they help you with your suitcase.
The basic rule is one euro per piece of luggage.
Otherwise, round up the price of your taxi ride.
7. In a normal shop
Do it just like you would in Germany.
Do you have the feeling that tipping is appropriate in a shop? Then give them a few euros or Turkish lira.
8. Room service in your hotel
Your room is clean and you can't complain about a thing?
Then put a one- or two-euro coin on your pillow in the morning. Or give it directly to your cleaning lady.
The porter receives one euro per piece of luggage. Usually more, in an upscale hotel.
9. On a blue voyage with a sailing ship
The crew of a sailing ship works 24 hours a day for a whole week.
They have no opportunity to earn any additional money during this time. Other than that, their bunks are not exactly comfortable.
They often share their berths with other crew members to save space. It's a good solution, because they work in shifts anyway.
Keep this in mind at the end of a trip.
It is customary to give a tip in Turkey of 30 to 50 eurosamong the entire team.
10. Food stalls: (Simit in Istanbul, ice cream, etc.)
You are not expected to tip at food stands.
A simit costs 1 or 2 Turkish lira in Istanbul. That's an even amount. No salesperson will be surprised or offended if you hand over exact change.
The same goes for ice cream vendors.
The sellers are still happy about a little gift.
In Turkey, it is not the dishwasher but the Simit salesman who becomes a millionaire. They really don't earn a lot.
Do you tip in Turkey? How much do you think is appropriate? Share your opinion in the comment section below.