What are the best Payroll providers in Turkey in 2023 ?
Turkey is a dynamic market offering high opportunities for international companies looking for payroll.
The local payroll rules are challenging all companies and mostly foreign entities as they discover Turkey's economy.
Selecting a Payroll provider in Turkey is the first step in your development
If you're looking for the best payroll companies to be sure your payroll is managed correctly, on time and submitting your taxes in compliance, all for a competitive price, our Best Payroll of 2023 rating will help you.
We made the researches and investigations with a short list of payroll providers in Turkey available. Below, you'll find our comments for each provider and comparisons of their solutions, allowing you to select the most adapted decision to meet your needs of your business in Turkey.
Firstly, we present a provider offering an hybrid approach: Payroll + EOR (Employer of Record). In addition, to the standard Payroll edition in Turkey, Azkan Group is able to recruit your Turkish (or foreign) employees, manage their local payroll in Turkey, taxes and all HR requests. That is quite helpful if you don't have a legal entity and for any companies wishing to start a business immediately.
They take care of the necessary local payroll, employment and HR tasks, while you retain day-to-day management of your workers.
It is an international group having their local team at Istanbul.
« I do know Azkan Group as I am currently an American living and working in Turkey through their Payroll services. They managed my work permit application with success. I have always received my payments on time and with the correct payroll paperwork. I did have some minor queries with the process and payroll but this was swiftly taken care of by my account manager. Overall, very satisfied with the service. » Anna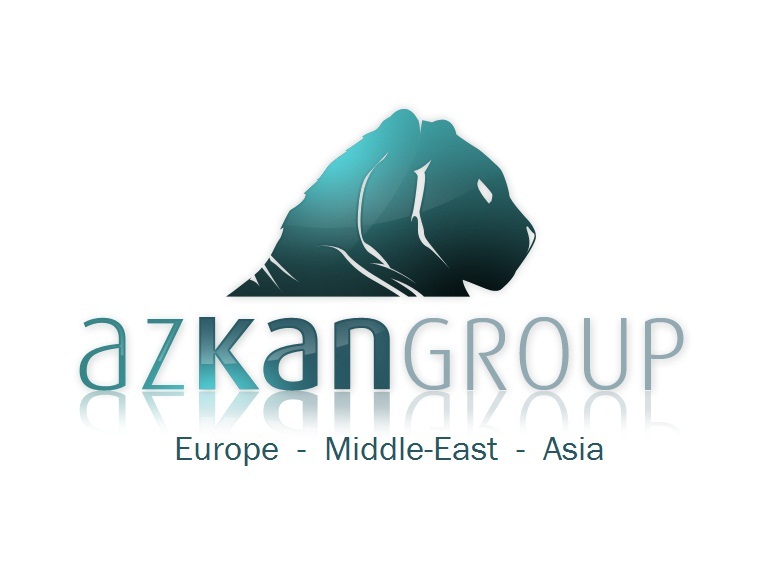 Now, please find below the list of Payroll software providers in Turkey, you're waiting for. We pre-selected the top 10 of local actors in payroll environment.
1. DIA
On top of our list, there is the DIA Corporate Management System. It has been developed in METU Teknokent since 2004 by DIA Software, which has made a great breakthrough by using the advantage of the cloud in recent years. DIA offers its customers the advantage of being online by combining functionality and modularity. In this way, it aims to offer its customers the freedom of being online and cloud as an advantage while enabling them to manage all their business processes. Since it has a cloud and online infrastructure, it saves its customers from problems such as Server, Firewall, hardware, SQL License, server maintenance, cyber attacks and costs. Working with a very serious security infrastructure, DIA offers its customers the security advantage that its customers cannot provide locally. DIA Sales Management, Supply Management, Warehouse Management, Accounting Management, Finance Management, Personnel and Payroll Management, Asset Management, Customer Relations Management, Production Management, Technical Service Management, E-Bank, Project Management, Retail Management, Foreign Trade Management. It offers an end-to-end solution to its customers with the modular infrastructure it has developed. While doing all these, it is a serious advantage for DIA to offer an infrastructure that can be adapted to the processes of its customers. Of course, with its advanced mobile infrastructure, which has developed the advantage of being online, it enables its customers to manage their processes from their mobile phones and tablets. In addition, 99 companies can be established on the DIA system with a single license, and all companies can be managed in a consolidated manner. When all these are put on top of each other, it is possible to understand why DIA has been so preferred lately. The company, which announced that it grew by 100% in 2020, also increased the number of employment by 30%. It is estimated that the number of companies currently using ISAs is around 10 thousand.
2. LOGO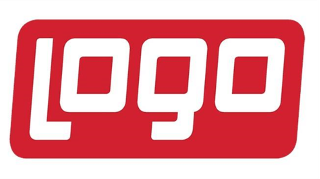 Logo is a software company founded in 1984 in Turkey. Products such as Logo Go Wings, Logo Go 3, Logo Tiger 3 are preferred products according to the customer scale we hear frequently. With Logo Jaguar, which it has developed in recent years, it aims to offer its customers an online and cloud infrastructure. With the advantage of being one of the first established software companies, it is among the most popular software in Turkey. It is estimated that Logo has 200,000 customers. Logo ERP aims to meet the needs of its customers end-to-end with modular solutions such as Customer Relationship Management, Payroll and Human Resources Management, Warehouse Management, Retail Solutions, and additional solutions developed by Logo approved solution partners. Logo is a very well-established brand and it is preferred by its customers thanks to the wide solutions it offers. If you are looking for a cloud and online Accounting Program, you can choose Logo Jaguar, and you can evaluate other accounting solutions of Logo on local servers.
3. SAP Business One
SAP is one of the oldest software companies operating globally and founded in 1972. It is the most preferred software especially in Europe and America. ERP software called SAP S/4 Hana is the most comprehensive product developed by SAP for large enterprises. It is highly preferred by large companies in Turkey. Increasing the brand image and value of companies makes SAP a serious choice. SAP Business One, on the other hand, is a solution developed by the SAP company for small businesses for their needs. Even though its expensive price is a disadvantage, being a very strong brand, increasing the brand image and value of companies and offering end-to-end solutions make SAP Business One a strong choice.
4. MIKRO
Founded in 1988, Mikro Yazılım is one of the fastest growing accounting software in Turkey. It offers solutions to its customers such as Purchasing and Supplier Management, Sales and Customer Management, Finance Management, Budget Management, Production Management, Personnel Management, Foreign Trade Management. It has become one of the fastest growing software companies with its wide solution library and being one of the first accounting programs to offer solutions in Turkey. Mikro Software's main products are Mikro Run, Mikro Jump and Mikro Fly, which are widely encountered in the market. It also offers online pre-accounting solution to its customers with Mikro X product developed with cloud infrastructure for small-scale companies. Mikro is estimated to have 100,000 customers, large and small, in Turkey. It is a good solution alternative to manage your business in micro local servers.
5. AKINSOFT
Akınsoft, the rising star and technology company of Konya, was established in 1995. He has frequently mentioned his name with the Robots he has developed in recent years. Akınsoft Wolvox, the most common product in the market, offers its customers solutions such as Pre-Accounting, Order Management, Supply Management, Production Management, Customer Relationship Management. Being one of the first established software companies and offering a wide solution library to its customers in a convenient and affordable way, Akınsoft has enabled it to serve over 100 thousand customers. Good software for small business that can be used on Local Servers.
6. NETSIS

Founded in Izmir in 1991, Netsis Software is a software company that has served its customers in Turkey, Eastern European countries and Middle Eastern countries. Netsis, developed by Netsis Software, which has become widespread in a very short time with the solutions it offers to its customers, has served 40 thousand customers. It was sold to Netsis Logo Yazilim in 2013 with a decision that resonated with the market. It is not known whether Logo bought Netsis because it sees itself as its biggest competitor, but after it was acquired by Netsis Logo, it experienced a period of stagnation. However, Netsis, which has started to increase its popularity again these days, offers many solutions to its customers such as Order Management, Supply Management, Warehouse Management, Production Management, Human Resources Management. It can be considered as a good solution alternative for companies that want to use Accounting software on local servers.
The products we include in our article from now on are mostly preferred by financial advisors or preferred by entry-level companies.
7. LUCA

LUCA, number 7 on the list, is an accounting program especially preferred by financial advisors. Thanks to LUCA, it becomes easy to follow official accounting transactions. Transactions such as concise declaration, income statement, VAT declaration can be made. The LUKA program is also among the old accounting programs. It is estimated to have thousands of users.
8. ETA
ETA accounting program; It is among the oldest programs. It was frequently used in many places, especially in schools, in the 2000s. However, the number of users of ETA today has decreased. Because ETA has numerous competitors in this sector. ETA includes stock, current, check-note, cash, bank and many more modules. ETA has more than 100,000 customers today. It is frequently preferred by medium-sized companies and financial advisory offices.
9. ZIRVE

Standing out in the sector with its solutions for general accounting, the summit is especially known for the solutions it offers to Certified Public Accountants and SMEs. Zirve is a very common pre-accounting and financial advisory software in Turkey. In 2017, DST Yazılım acquired Zirve, after acquiring the local software company Micro. It is clear that with this strategy, DST software wants to benefit from the prevalence and reputation of Zirve with the functional and comprehensive solutions of Micro software. Summit is an economical solution especially preferred by companies at the beginning level.
10. PARASÜT

DTS Technology Group has gained a strong place in the market by joining forces with Paraşüt after Micro and Zirve investment. Paraşüt, which was developed in the 2010s, when the internet became increasingly widespread and mobilized, became popular with the pre-accounting software solutions it offered online and increased its customer portfolio very quickly. It offers a very easy to use and practical pre-accounting solution, especially for newly established or entry-level companies. With Paraşüt, you can easily manage your needs such as Invoice, Income and Expense Tracking, Current Tracking, Stock Tracking.