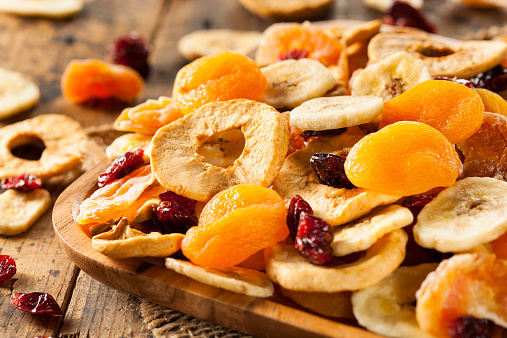 The Turks passion for dried fruit
Turks have a real passion for dried fruit, which I would personally would call an addiction.
Let's start with the fact that the vast territory and the varied climate allows Turkey to have a large supply of varied crops of dried fruit and fruit in general.
Each area or region has therefore developed their very own specific products and offerings over the years.
Black Sea, home of hazelnuts
The climate of the Black Sea basks in its mild winters and cool summers. This very specific climate allows for large productions of hazelnuts, sought after by the largest brands, such as Ferrero for example, which uses them in the production of a very famous and delicious chocolate spread… does that ring a bell? Here are some names of cities on the Black Sea …. Ordu, Rize or Trabzon, just to name a few.
Apricots and pistachio between Malatya and Gaziantep
Malatya is the town that produces dried apricots, and Gaziantep is famous for its amazing pistachios. Surely the names of these two cities tell you absolutely nothing, since the symbol of the country is Istanbul, but Turkey is intriguing for its traditions and it is alright to know about other cities as well. Malatya, whose Turkish name derives from the capital of a Roman province, is also sees a tributary of the mythical Euphrates river. The ancient city of Antep is one of the oldest settlements continuously inhabited by humans.
The Aegean Coast and figs
On the Aegean Coast, Izmir and Bursa offer an important production of dried figs. Izmir, one of the largest cities in the country, is cosmopolitan and modern. As it is well known, Bursa was the second capital of the Ottoman Empire and therefore hosted the burials of members of the Ottoman dynasties.
The Spice Bazaar or Egyptian Bazaar
Obviously, you can't go around the country in search of dried fruit, visiting every city and every site. Although I can only wish you to be able to discover Turkey in its immensity and its richness. However, in Istanbul there is a magical place, where all these specialties come together.
This is the Spice Bazaar or Egyptian Bazaar (in the Eminönü district). It is a magical place that seems to have come out of 1000 and 1 nights. The Bazaar is the place where colours and flavours meet. The profusion of smells and the voices of the merchants transport you to another dimension. Everything seems so surreal. The Spice Bazaar, as its name indicates, offers spices and dried fruit of all kinds and origins. It is the second largest bazaar in the city, after the Grand Bazaar, to which I will soon dedicate an article.
Kuruyemişçi
Obviously, the Spice Bazaar is a place that every tourist will have to visit and where of course they can buy dried fruit and exotic spices. We Turks, however, usually go to our trusted "Kuruyemişçi". It is at Kuruyemişçi that one realizes how extremely passionate the Turks are for their dried fruit.
Kuruyemişçi means the seller of dried fruit. It is therefore a trade where all the dried fruit offered by Turkey is sold, but not only that, drinks, alcoholic and non-alcoholic, lokum and sweets in general are also sold. Can I say it's one of my favourite businesses in Turkey? As a good Turkish woman, I too love dried fruit.
In the Turkish passion for dried fruit, leblebi really has a special place. It never fails on any occasion. It looks good anytime, anywhere. It can best be described as roasted chickpeas !!!! In Sicily there are white chickpeas (there will be some cultural crossings …), but the roasted and roasted ones are found only in Turkey. The best come from Ҫorum, a city located east of Turkey. The preparation of white chickpeas is anything but simple, it requires a precise, closely guarded procedure that has been handed down for centuries.
Anecdote
When I was little and I returned with my parents to France, after spending the summer in Turkey, towards the beginning of September, the car was always very loaded with supplies. My mum brought everything she could possibly need to prepare Turkish dishes in France as well. What could never (ever) be missing, were leblebi and dried fruit in general. Do you remember when I told you that there is always available to present to guests? Dried fruit is part of it. And it will never fail to be tucked away in a Turkish home.
Curious recipe
With this article, I took you on a journey with me following dried fruit. Dried fruit in Turkey is so important that we have a special soup called Aşure.
Legend traces it back to the time of Noah. Once stranded on Mount Ararat, hunger on the ark was great, but there was nothing left to eat except legumes and dried fruit. Combining what was left, the aşure came out … and instead of salt, sugar. Nowadays, tradition has it that there are 10 or 12 different types of dried fruit, and this traditional soup is served once a year. The appearance is really uninviting, but after you eat it, it will leave you amazed by the explosion of tastes.