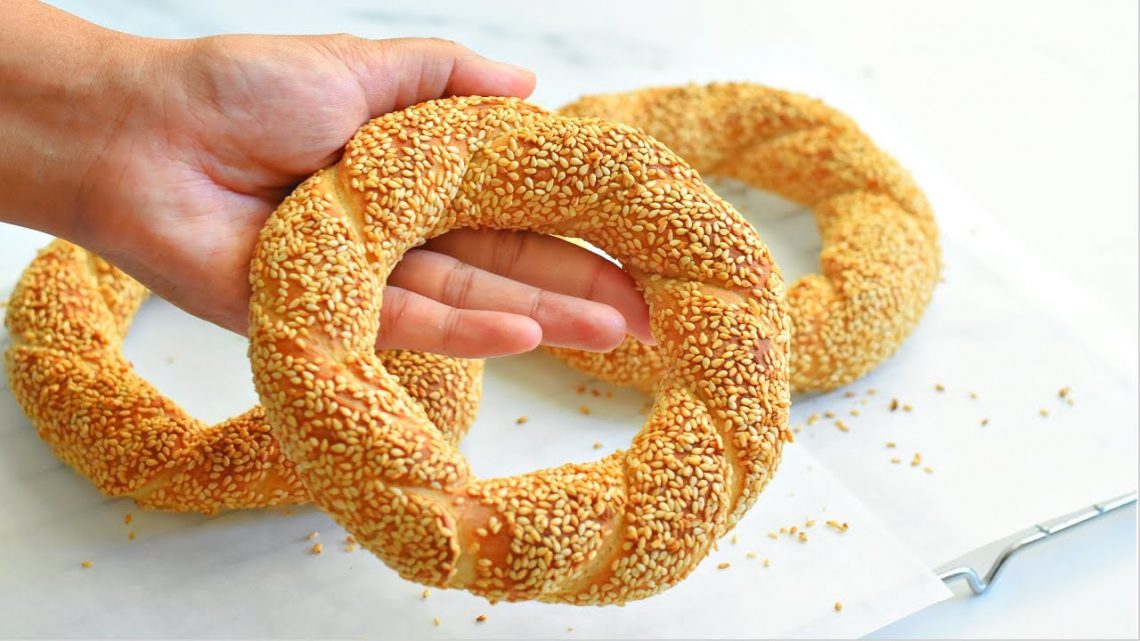 In this article I will tell you about how to prepare simit, I assure you that it is a very simple recipe.
Those of you who have already visited Turkey will remember the scent of simits, which are sold everywhere in Turkey! These are those circular baked goods covered with sesame (similar to bread but with a slightly sweeter flavour).
In Turkey, we eat simits for breakfast, as a snack or instead of bread. As a child, I often ate them during the day, especially when I was walking around Istanbul with my brothers. In the morning, however, I preferred another specialty, açma, whose dough is more similar to that of a sweet croissant.
Ingredients
Here are the ingredients needed to prepare 10 simits:
500 gr flour
10 gr salt
60 gr oil
1 bag of yeast
20 gr sugar
220 ml warm water
60 ml warm milk
honey or egg white (or molasses)
sesame
How to cook the simit
Let's start by mixing the water, yeast and sugar. Let it rest for a couple of minutes and then add the milk and oil. We mix again.
We add the flour and salt. We knead well until we get a smooth and homogeneous "ball".
Let it rise for about 1-2 hours.
Once our dough has risen, we stretch it in the shape of a sausage and cut it into 10 pieces. Each of these pieces will in turn become a sausage, thin and about 30 cm long. Once this is done, fold the sausage on itself and twist it by gluing the two tips.
In a deep dish, melt a little honey with water, the ideal would be to have "pekmez" (grape molasses), "brush" the simits in this preparation, then sprinkle them with sesame immediately.
Place all the simits in a pan covered with parchment paper and let them rest for 10 minutes (in the meantime, let our oven heat up).
After these 10 minutes we can bake our beautiful simit at 180 degrees for about 15-20 min.
Enjoy it with a nice glass of Turkish tea in order to feel like you are in Turkey! If you don't have a Turkish teapot yet, it's time to get one.