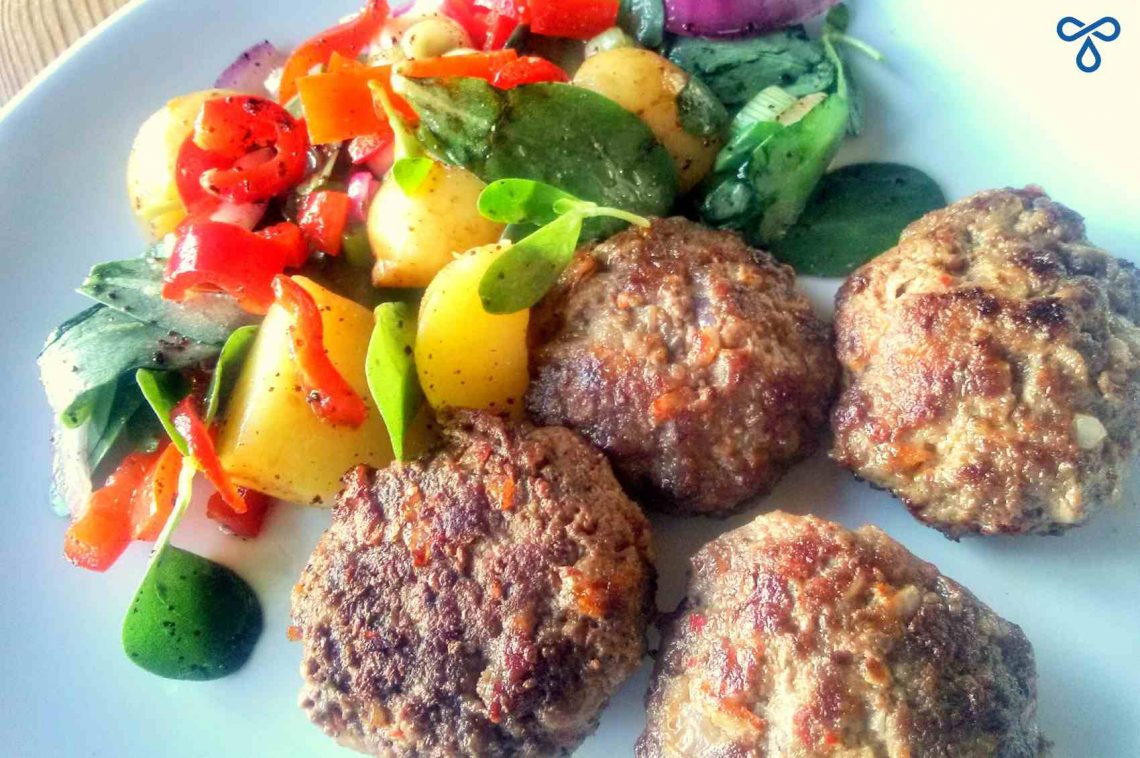 How to prepare tasty köfte ? (meatballs)
Today I will explain how to prepare tasty köfte (the pillar of Turkish cuisine), which I invite you to taste in lavaş bread and iced ayran.
Ingredients
Below you will find the ingredients you will need to prepare the tasty "köfte" meatballs (Köfte means meatballs, or did you already know that?)
Ingredients
1/2 kg of minced veal
1 egg
1/2 onion
2 cloves of garlic
30 gr of breadcrumbs or fresh crumbs
5 gr of tomato paste
10 gr salt
Parsley to taste
Chili pepper to taste
Paprika to taste
Cumin to taste
TIP: I prepare a mix of spices in a small glass, which I then add to my preparation.
How to prepare köfte
Here's how to make my mom's version of köfte. Let's start by mixing the grated onion, egg, chopped parsley, minced garlic, salt and the spice mix. Now add the breadcrumbs and knead well.
The dough must be smooth and homogeneously blended. Once this is done, put the dough in the fridge for about half an hour.
After half an hour, we take our preparation and begin to form balls the size of a walnut (I prefer them that way, but my mom made them bigger and slightly flattened …). Once all the balls have been formed, we start cooking them in a non-stick pan. I don't recommend adding more fat, as a lot of fat will already be released from the meatballs.
Usually, in Turkey, we accompany köfte with fried potato wedges, pilaf rice, fried chilies …
I prefer to present the köfte to my guests, with a great variety of side dishes. Turkish dishes must not only taste good, it must also be colourful !!