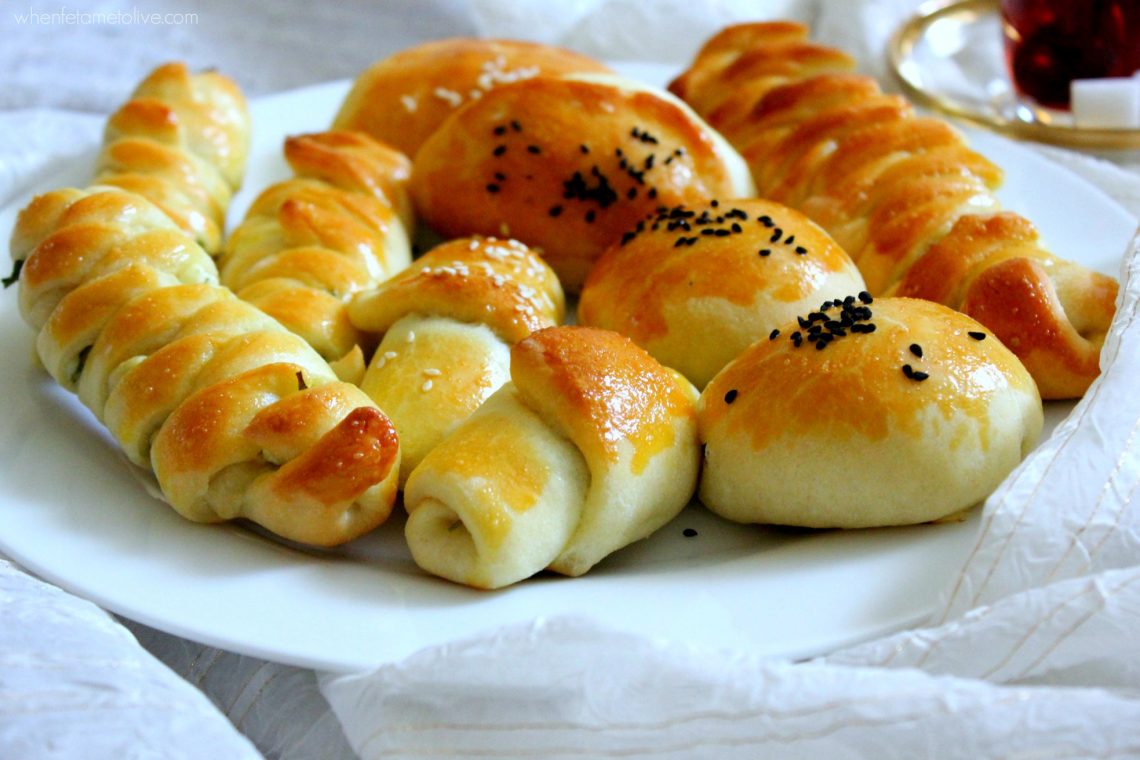 The recipe for delicious Turkish dumplings, also known as poğaça
Today I want to share with you the delicious Turkish dumplings recipe, which in Turkey, we call poğaça. There are various types, empty or filled with cheese, meat or vegetables. What I will share with you is the basic recipe, empty poğaça or with the possibility of being stuffed with beyaz peynir (Turkish cheese) or with feta.
Ingredients for the recipe
20 gr of fresh yeast
1 kg of flour
20 gr of salt
10 grams of sugar
100 gr melted butter
50 ml sunflower oil
200 ml water at room temperature
200 ml milk at room temperature
500 grams of beyaz peynir or feta
Abundant supply of chopped parsley
To brown the poğaça:
2 egg yolks
1 tablespoon of milk
Sesame seeds
How to prepare :
In a large salad bowl, put the yeast and all the liquids, (i.e., milk, water, oil and butter). We mix well to dissolve the yeast. We add the sugar and mix to make it dissolve.
Slowly add the flour, always mixing, putting the salt in last. We begin to knead vigorously for about 10 minutes (in a mixer it takes two minutes), until the dough is soft but not sticky. If necessary, add a little flour. Once our dough is ready, we cover it for about an hour and a half, at which time it doubles in volume.
Meanwhile, mash the feta cheese with a fork in a large bowl, mixing with as much fresh parsley as possible.
After this time, we divide the dough into smaller balls, I get about 15. We cover them for 10 minutes before starting to shape our poğaça.
Shape our poğaça
Now we have to crush each ball with the palm of the hand, to make a smooth circle. Put a little feta cheese on one side and gently close it like a calzone. To seal the edges my mom made a little twist on the edge, so she created a nice pattern and prevented the cheese from leaking out. Once all the poğaça have been stuffed, we need to brush them with the yolk mixed with a little milk and sprinkle them with sesame seeds.
We bake in a hot oven at 200 degrees for about 20 minutes until the poğaça are golden.
Fun fact
This dough is truly fabulous, as even the remaining empty pogaca is still delicious, so it becomes a classic for many families with children. In my house it becomes the snack that you would take to school.