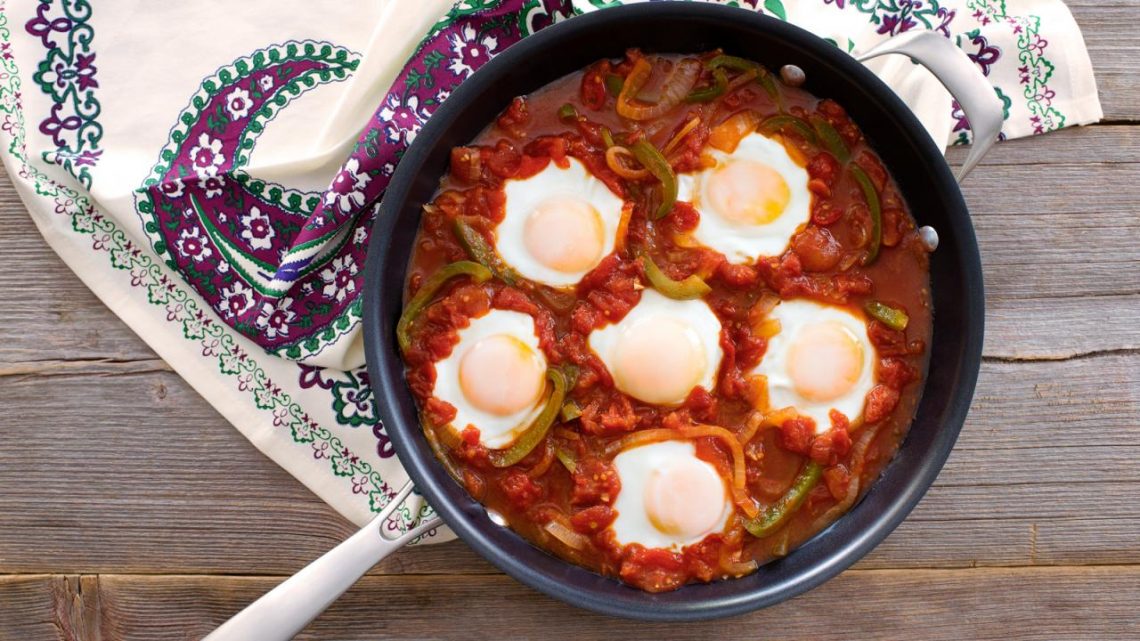 Menemen, a Turkish egg and pepper specialty.
Here is another very tasty Turkish specialty, menemen. I must confess that we eat it for breakfast, but I can safely say that you can also eat it for lunch, if the Turkish breakfast has not yet won you over.
Menemen is a colorful and very simple dish to make, made with peppers and eggs.
The ingredients of the Menemen
Here are the ingredients to prepare this food.
1/2 yellow pepper, 1/2 green and 1/2 red (the more colored the better)
5-6 eggs
1 golden onion
olive oil
3 diced tomatoes (the fastest version is with the peeled tomato ready)
butter
salt
pepper
How to prepare the menemen
Here's how to prepare a real Turkish specialty, menemen. Peel the onion and cut it into slices. We clean the peppers and cut them into small pieces.
In a large and not very deep pan, cook the onion in a mix of oil and butter for about 10 minutes. As soon as the onion is cooked, add the tomato and peppers. Season with salt and pepper. We let it cook over low heat for another 10 minutes.
After the cooking time has elapsed, beat the eggs in a bowl and pour them over the vegetables. We mix the menemen and let it cook for a few more minutes. Et voila! The menemen is ready and can be tasted with pide and a nice cup of tea for breakfast … or in a Western version for lunch!
Curiosity
As I told you at the beginning, in Turkey, we eat menemen for breakfast, accompanied by bread, cheese, olives and the inevitable tea.
It is a dish known in all Turkish families. My mom made it very frequently. While growing up and living in France, at home, the eating habits were Turkish. So even when we got home from school, for lunch, we ate what corresponded to the Turkish breakfast, bread, cheese, vegetables and other delicious preparations.